Essential Calming Tincture
Our essential calming tincture is doctor-formulated to help you rediscover tranquility and reclaim your headspace in an increasingly noisy world.
This blend features full-spectrum hemp extract and a few of nature's secrets to stress relief, including California poppy, hops, lemon balm & lavender.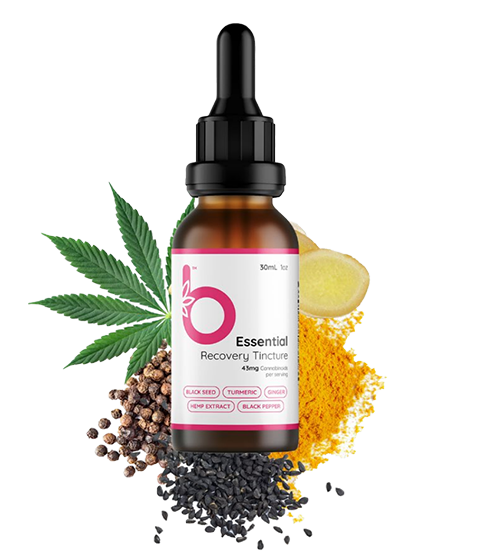 Essential Recovery Tincture
Our essential recovery tincture is doctor-formulated with a powerful combination of natural ingredients which work together to help reduce inflammation and alleviate discomfort.
This blend features full-spectrum hemp extract and a handful of nature's most potent anti- inflammatories, including turmeric, ginger, black seed & black pepper extracts.
Essential Digestive Tincture
Our essential digestive tincture features a hemp-enhanced variation of a traditional digestive remedy and is designed to offer natural digestive support.
This combination of coriander, cumin, fennel, and full-spectrum hemp extract work together to reduce gastrointestinal irritations, including cramping, bloating & upset stomachs.