Restorative THC-Free CBD Lotion
Experience the power of hemp in our restorative THC-Free CBD lotion. Formulated to help you handle anything life throws your way, our lotions are a two-in-one powerhouse combination of skincare and natural relief. Hydrate your skin with the nourishing benefits of aloe vera, cucumber extract, and coconut oil while you experience the benefits of broad-spectrum hemp extract all at once. With 500mg of CBD in every bottle, we guarantee you'll experience a difference that you can feel, or it's on us.   
500mg CBD per bottle
$39.99 — or subscribe and save 15%
358 in stock
Totally THC-Free CBD Lotion
Experience natural relief in the palm of your hand. Our THC-Free CBD lotion offers natural support to help you manage sore muscles and stiff joints while simultaneously nourishing and hydrating your skin. Our THC-Free CBD lotion features the same foundational ingredients as our full-spectrum lotions. However, to ensure that this blend is totally THC-Free, we use broad-spectrum hemp extract. This subtle difference allows us to provide the same quality CBD experience, without any dectable amounts of THC.
How to use
Apply this THC-Free CBD lotion as often as needed. Reapply to extremely dry, rough skin to promote efficacy and increase level of moisturization.
What Our Customers Say
Customer Reviews
03/14/2023
Bethany W.

US
Great Product
Bought the TCH free CBD lotiin for my husband and he said it works really well for his knee pain
05/04/2022
Carol W.

US
CBD
It works good. I recommend it.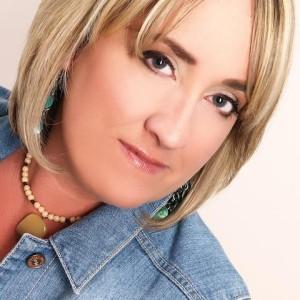 LW
03/15/2022
Laura W.

US
Miracle
I have a meniscus tear and since I have been using this lotion, the swelling is gone (I can actually feel my kneecap again!) and I have no pain. Absolute miracle! Thankful I found this as a natural alternative to pain killers and surgery.
Hey Laura, Thank you for taking the time to leave a review! We are glad to hear that our lotion has made a difference for you! Please don't hesitate to reach out if you ever have any questions!
12/06/2021
Anonymous

US
Great Stuff!
I'm using it for tendonitis and it is the only thing that really does the trick.
Thank you for taking the time to give us feedback on the lotion! Please let me know if you have any other questions Thank you Thomas
08/10/2021
Anonymous

US
Great product
Great Almost instant relief
Free Shipping
FREE SHIPPING on ALL orders! (US Only)
Shop now
Estimated standard delivery time within the United States: 3 – 5 Business days We do offer two day and overnight shipping for appropriate charges if needed.
30 day money back guarantee! At Bloom Hemp we offer a 30 day money back guarantee on all products. If you are not 100% satisfied with your purchase, reach out and let us know.